On Sunday 13th November the group decided we would pay our respects at the place where it all started for us, St Saviours Church.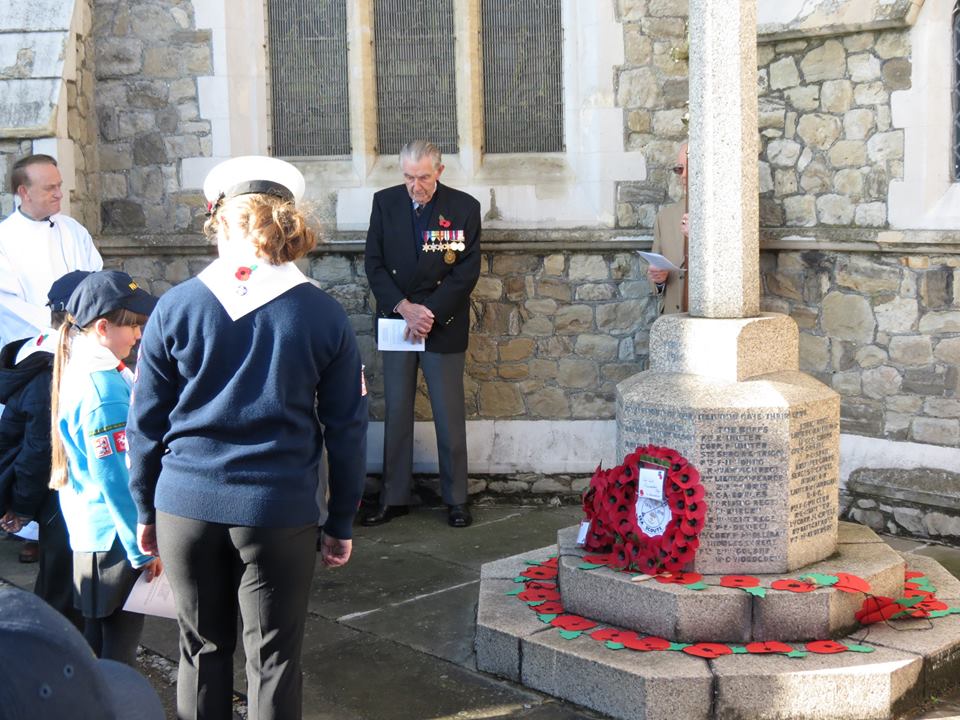 We had a wonderful turnout and all the boys and girls looked very smart indeed and probably encouraged many others to have stopped to pay their respects too. The RNLI lined up outside their boathouse making it a very impressive act of remembrance.
A colour party for the day made up of a Beaver, Cub and Scout laid a wreath at the memorial. One of our Explorers gave a reading as well as members of the church reminding us of what our fallen heroes gave for us. The Cub section also made a chain of paper wreaths with the names of some of the victims written on them.
We would like to thank all those at St.Saviours for making us very welcome.