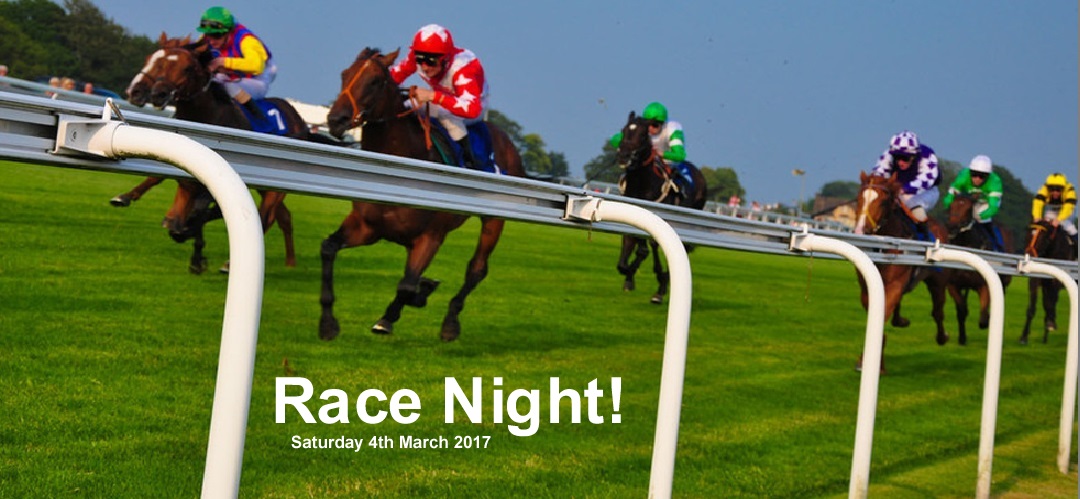 ---
Who
All sections, families, friends! This event is open to everyone. There is a small entry fee of £1 per person but please ensure you pre-book as last year we were full to capacity so there is a risk of not being permitted entry on the day.
What
Following the success of this event last year we have decided to go to the races once more! Those who went last year will be able to tell you how loud the place was as the horses crossed the line and everyone checked their winnings!
This year we will keep the format the same but add in a couple more races and another round of bingo. We are also looking to improve the audio from the event so we can be heard when announcing the races! The betting is kept fun at 50p a bet so please don't come expecting to back horses to make you millions! You may purchase more than one ticket for any horse and we will also offer up the opportunity to sponsor a horse for £5 each. This gives the race an added buzz and the prize money is usually better!
You are more than welcome to 'bring your own' to this event as we do not supply food. There will be a small selection of tea/coffee/soft drinks and some popcorn available at a small charge
When
Saturday 4th March 2017. Doors will open at 5.30pm and the first race planned to go off around 6.00pm. Do not fear though, you can still enjoy the fun if you cannot make it. A family last year sponsored two horses as they couldn't make it and made a tidy profit!
If you wish to sponsor a horse, you can do so by browsing the runners on display in our HQ and paying a leader. You can also do this on the night
Where
At our HQ on Marine Road, Walmer, Deal, CT14 7DN